Your Holiday Printer Shopping Guide!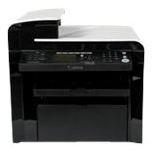 It's always great to buy new hardware and enjoy the experience of opening a new box and connecting the device, and when it's something like a printer there is a whole world of possibilities to look forward to.
Whether you plan on printing the results of work or study or if you're more concerned with photographs, the current crop of printers from big names such as HP and Canon are more than capable of all of these tasks.
Canon i-SENSYS MF4570dn Multifunction Printer
If your needs are more general than those offered by a standard printer, the Canon i-SENSYS MF4570dn multifunction printer is equipped with a scanner and offers fax and copier options. Obviously there is a downside that when one feature fails you'll be without the entire device while it is shipped for repairs, but let's be positive: it's network ready, offers a print resolution of 1200 x 600 dpi and it's also a laser printer.
As a result, this device offers output speed of 25 ppm, and offers several interfaces, via your computer, via a LCD console on the device itself and an administrator screen.
The Canon i-SENSYS MF4570dn multifunction printer is currently available at around $330.
Canon SELPHY CP800 Black Compact Photo Printer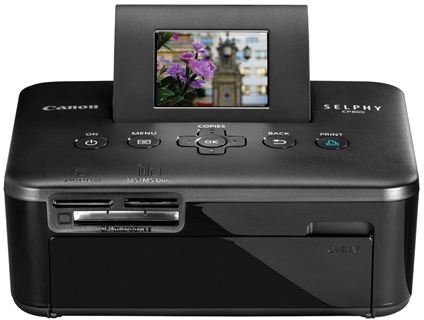 For those looking for something more specific and affordable, the Canon SELPHY CP800 is a compact desktop photo printer ideal for home use.
While a computer is an option with this device, its adjustable LCD display means that you don't need to be restricted by hardware – this is a printer than anyone can use. Compatible with memory cards (a wide range is supported, such as microSD), USB devices, cameras and Bluetooth, the Canon SELPHY photo printer can also be paired with an optional battery to allow portable printing!
Note that ink and paper will be required in addition to the printer as some retailers won't include this. The Canon SELPHY CP800 compact photo printer is available for around $99 from Amazon.
HP Officejet 7000 Wide Format Printer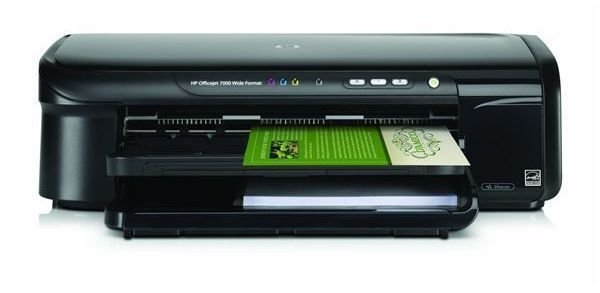 If you're looking instead for an affordable desktop printer for documents and photos that you can effortlessly connect to your PC or Mac, the HP Officejet 7000 is a perfect choice. Retailing at $199.99, this device is also designed to print to larger paper formats such as A3.
The unique selling point of this printer is that it offers a cut price alternative to the high-end graphics printers. Devices costing five times as much can deliver similar results, but nothing else in the same budget range offers the flexibility of printing on larger sheets of paper. Of course, this makes the printer something of a niche device, but it is a great option for anyone performing regular small-scale DTP projects.
One thing that is worth mentioning is the ink. While HP sell the device as green (apparently using up to 40% less energy than smaller printers) and offers ink in separate cartridges for more efficient printing and replacement, photo printing isn't of the same quality as a device such as the Canon SELPHY CP800, mainly due to the HP printer having four color printing (Canon printers use six color printing, delivering a brighter and longer-lasting result).
Hewlett Packard 3050A Wireless All-in-One Color Photo Printer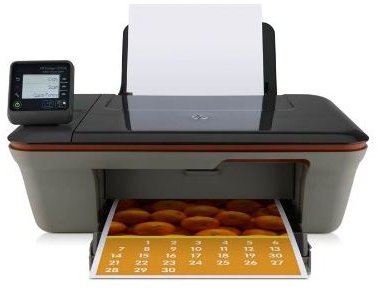 With printer, scanner and copier functionality, the Hewlett Packard 3050A also offers affordable wireless printing as well as four-color photo printing on 4x6 sheets of suitable photographic printing paper. For standard black text documents you can expect an output speed of 5.5 ppm or 4 ppm for color documents.
As well as offering printing options for desktop computers, the Hewlett Packard 3050A also features Airprint, a wireless tool for printing from iPad, iPhones and iPod Touch handsets.
All things considered, this is the best all-in-one currently available from Hewlett Packard. Costing around $99.99, this is a great option for any home or small office!
Polaroid CZA-20011B PoGo Instant Mobile Printer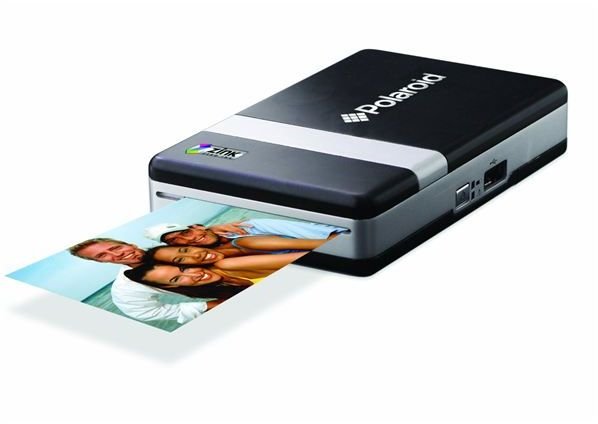 Possibly the most interesting item in this list is the Polaroid CZA-20011B PoGo Instant Mobile Printer, a handheld photo printer from the masters of portable printing solutions. While you might have thought that Polaroid was dead as a brand following the incorporation of digital photography into mobile phones and the birth of home photo printing it seems that they have in fact been busy developing excellent portable solutions like this.
What you have here is basically the digital equivalent of the old Polaroid camera. Rather than wait for the photo to develop after snapping, simply connect a computer via USB or a phone via Bluetooth, so all you need to do is send the photo you want to print and the ink-less device will output it.
That's right, I said "ink-less". Using a system called ZINK – meaning "zero ink" – the Polaroid CZA-20011B PoGo Instant Mobile Printer doesn't require any ink. For just $49 at Amazon, that's pretty neat, and as it's compact and around the same size as a mobile phone, you'll find it easy to slip into a pocket or bag!
Research the Options!
As you can see, there are printers to fit all purposes and budgets, so making a choice can prove difficult.
Our advice is to do plenty of research into the device you're looking to buy before making a purchase; the links above display specifications and in some cases user reviews of the products on Amazon, which is always a good starting point. If you opt to buy online (which should really only be done for purposes of availability or getting the best price) remember to find a model that you can try out first, unless you're prepared to go through the tiresome returns process.
In the event that the device you purchase isn't up to scratch, you are well-advised to remove the printer carefully from the packaging and keep everything (including the box) in a safe place for several months in case the device fails.
References