Choosing the Right Flexible USB Cable Adapter for Printer Devices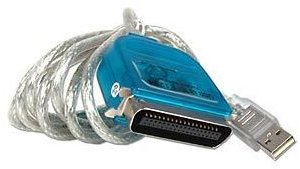 If you have an older printer that still uses a parallel IEEE port and you want to use a USB connection, you will need an adapter. There are plenty of choices for parallel-to-USB adapters out there, but you want an adapter that is flexible to maneuver around other cables and establish a connection from your printer to your USB port. Here are some cables that can help you greatly with this dilemma.
USB to Parallel IEEE 1284 Printer Adapter CableThe design of this flexible USB cable adapter provides a straightforward way to connect a parallel IEEE printer to a computer using a USB connection. Doing this actually speeds up the printing connection. If
The design of this flexible USB cable adapter provides a straightforward way to connect a parallel IEEE printer to a computer using a USB connection. Doing this actually speeds up the printing connection. If you think connecting your printer to your parallel port is too slow for your needs, this solution does not require buying a new printer with a built-in USB connection. A driver is included. Beyond installing that, you only need to plug in the adapter. No additional change in settings on your computer or your printer is required. Take note that this cable only supports Windows machines that run Windows 95, 98, ME, 2000 and XP. You can buy it from Amazon online market for $6.36.
StarTech 6-foot USB to Parallel Printer Adapter Cable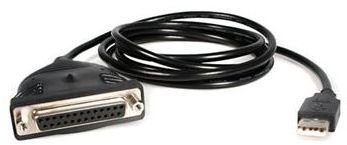 This is another flexible USB printer cable adapter that allows you to connect your parallel printer to your computer via USB connection. It is compatible with computers running Windows 2000, Windows XP and Vista. It is a Plug and Play device, so installation is as easy as plugging it in to your printer and your computer. Since this is a parallel port adapter, you can use not just your printer but your other devices that use parallel ports as well. It is an ideal solution if you do not want to discard your parallel devices but still being able to use the faster SUB connection of your computer. You can purchase it online for $13.98 from Buy.com.
Ultra DB25F 6-foot USB to Parallel Adapter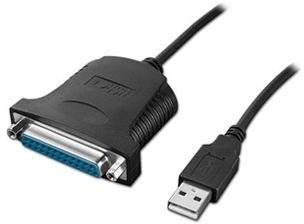 Like the previous adapter, this one can stretch up to six feet long so it does not matter if your printer is right next to your computer or if it is located six feet away. You can still make a faster and more stable connection. This adapter cable is designed to last for a very long time. If quality is of utmost importance for you, this is your prime choice for a parallel-to-USB adapter cable. It requires a Windows machine and you can install it simply by plugging it in or by installing the appropriate driver first. You can buy it for $22.99 from Tiger Direct.
Belkin Flexible USB Cable Adapter

If your parallel-to-USB adapter is not supple enough to connect comfortably to your USB slot, you can use a flexible USB adapter such as this one. It gives you adjustability when positioning connections that go into your USB slot. Connecting your parallel-to-USB adapter to the female USB slot of this adapter gives it more flexibility when dealing with sharp angles when connecting to the USB port of your computer. This is available in Amazon for $5.99.
IDE DIST FL001 Flex USB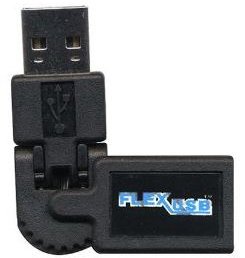 This USB adapter features two different hinged joints, providing you maximum adjustability for any angle you need in positioning your USB connection. This is ideal for connecting devices when you have issues with spacing. Whether you are connecting an adapter cable or card readers, you can adjust this adapter's position to accommodate any angle you like. You can get it from Amazon.com for $4.95.
360 Degree USB male to Female Converter Adapter
If you want more flexibility with the angle of your parallel-to-USB adapter cable connection, you can have it with this option, thanks to its full 360 degrees of rotation. It provides high-speed transfer so that you do not have to worry about slowing down the printing connection even when using a combination of this adapter and a parallel-to-USB adapter cable. You can use it with other types of USB cables for different types of devices, as well. It essentially solves your connection problems whether you are using USB extension cables, parallel-to-USB adapter cables and even USB thumb drives. You can buy it for $3.63.
A flexible USB cable adapter for printer devices is not just used for converting the connections. It can also add to the adjustability of your connections so they can accommodate whatever kind of space you have around your computer whether it is a desktop computer or a laptop. Choosing the best one is up to you.
References
Tiger Direct - http://www.tigerdirect.ca/applications/SearchTools/item-details.asp?EdpNo=3276555&CatId=471
Amazon.com - http://www.amazon.com/Parallel-Printer-Adapter-Connect-parallel/dp/B000BV8604
Dino Direct - http://www.dinodirect.com/converter-360degree-usb-male-female-adapter.html