Why Won't Windows 7 Open My NAS Drive?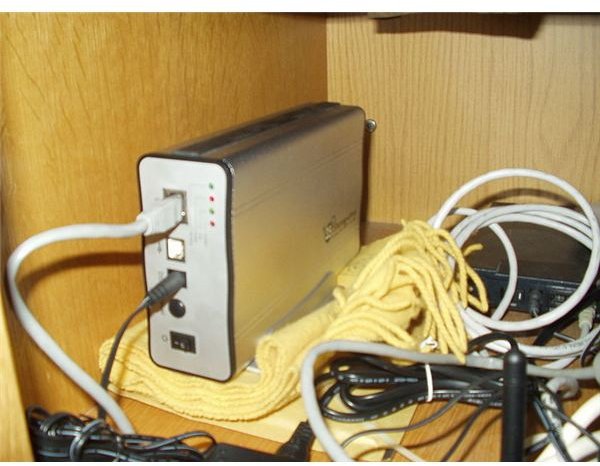 NAS drives are basically storage devices that are attached to your home or local network, hence the name "network-attached storage". Most typically resembling an external hard disk drive with a network interface, these devices are ideal for presenting additional home storage for media players, for instance. Many users copy their videos and MP3 collection to NAS devices to both free up space on their PC and to make it easy to access such data from another device on the home network, such as a games console or media center.
However, while many NAS drives work fine with Windows 7, there are some older devices that don't give the best results.
If you're experiencing problems with Windows 7 and NAS drives, there are various steps that you can take to troubleshoot and resolve them, and get full local network sharing back up and running!
Wired Connection or Wireless?
You might be experiencing problems with your NAS drive due to a general connectivity issue. If you are attempting to connect wirelessly and cannot, one way to troubleshoot is to use a standard Ethernet cable from your PC or laptop directly to the NAS box to check if Windows 7 can open and access files stored on there.
If you experience any problems with a wired connection, then the issue could well be hardware-related, and you should consider resetting the NAS drive or even connecting with a complete different type of device, such as a mobile phone, tablet or even media center.
Should this work, then you should be happy to know that the problem is not with your NAS drive. More than likely the connectivity issue is related to Windows. This isn't uncommon, as many Windows 7 users have experienced issues connecting to NAS drives after upgrading from Windows XP.
Why NAS Drives Don't Connect with Windows 7
There is a key reason why NAS drives will not connect wirelessly with Windows 7, and it will come as a bit of a surprise. Basically, a NAS drive is a mini computer, offering a hard disk drive with a cable and wireless network connection with a CPU and some RAM carrying out minor processing tasks such as serving data. Effectively, NAS drives are servers, and like all the best servers they're often found to be running Linux.
Due to incompatibilities with the version of Linux that operates some older NAS drive models, Windows 7 cannot wirelessly open and access data from these devices. This can prove frustrating, as while the information is available with a wired connection and can be seen from time to time with a wireless connection, it cannot be opened or used when connecting over Wi-Fi.
To get around this problem, there are four possible solutions:
Use a cabled connection.
Buy a new NAS drive.
Update your NAS drive firmware.
Try a registry hack.
You might have already considered or tried the first two suggestions, but what about the others?
Upgrading Your NAS Drive Firmware
In order to get your NAS drive ready to work with Windows 7, you may need to download a firmware update for the device.
This is usually possible by visiting the manufacturer's website and searching for the model of the device you are using. If you cannot find this, it is possible that you are using a relabelled device, so search the web to check for alternatives that may be compatible.
Installing a firmware update is never easy, and comes with a level of risk. Basically, you need to ensure that your device stays connected to your PC or laptop (use a CAT 5e Ethernet cable) and that neither suffers from a power outage during the upgrade process. Full instructions on the firmware upgrade for your device will be available from the download source.
Altering the Windows Registry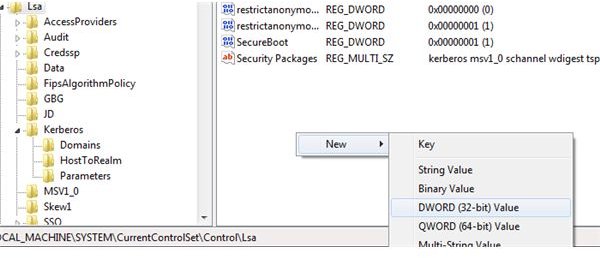 If a firmware upgrade is not available, short of spending money on a new NAS drive (or enclosure) you have a last chance to fix the problem using a registry hack.
To access the registry, open Start and type regedit, then press Enter. Agree to the User Access Control notice and the Registry Editor should open. Before making any changes, go to File > Export… and make a backup of your system registry, saving the file to a non-system disk in the event of a problem.
Next, browse to HKEY_LOCAL_MACHINE\System\CurrentControlSet\Control\Lsa\LMCompatibilityLevel, and right-click the item, choose Modify… and set its value to 1; if you cannot find LMCompatibilityLevel, open the Lsa folder, right-click in an empty area and select New > DWORD (32-bit) Value, then set the value to 1.
You should also try 2 as an alternative value should this not work, but remember to restart both your Windows 7 computer and the NAS drive before retrying.
References