Skype Camera Recommendations - The Best Webcams for Skype Video Chat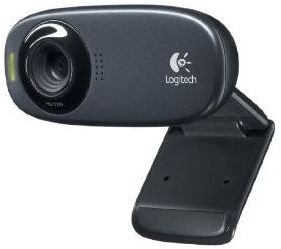 The Future is Now
It used to be that video phones were something you saw on science fiction movies and TV shows where people could look at each other while they talked. In reality, the technology has been around for many years. Thanks to a free program called Skype, all you need for your computer is a webcam and you can video chat with others just as they did on The Jetsons. I have friends in the military who use Skype to communicate with their families back home, and being able to see the other person is so much better than a simple phone call. In this article, we will look at some of the best webcams for use with Skype video chat.
Laptop/Notebook Built-In Webcam
Perhaps the best webcam for Skype can be found already included on your notebook or netbook PC. Many portable computers come with a webcam built into the top of the screen, and that makes them perfect for video chat because they are fixed at just the right angle and don't require any cables or mounting. Most laptops come with a built-in webcam, but check before you buy a new one to make sure the manufacturer put one on there. In the rest of this article, we will go over some other Skype camera recommendations, but for general use, it is easier to go with what already came with your computer.
Logitech Webcams
The Logitech brand name is king when it comes to the webcam market, and their product line-up is unmatched. For general use, the baseline HD Webcam C310 offers a ton of features such as a 5-megapixel camera plus standard features such as 720p HD video, a built-in microphone and face tracking. It is designed to conveniently clip to the back of a flatscreen monitor, so it is a perfect fit for a desktop or laptop. In addition, Logitech put a five-foot long chord on it so you can mount it anywhere you like. It is currently selling on Amazon.com for less than $40.
Logitech's next up model is the HD Webcam C510 which as an 8-megapixel camera and a 360-degree rotating camera, which gives you more options for placement compared with the previously mentioned C310 model, which is fixed. It currently sells for $43 on Amazon.com.
The real high-end Logitech stuff includes models such as the Webcam C905 and Webcam Pro 9000, which both feature glass Carl Zeiss brand lenses, as opposed to the cheaper plastic lens you will find on the lower-end models. These two models sell for around $50-60 and offer the same features inside a different housing. With the superior lens and better autofocus capabilities, these cameras might be worth spending a few extra dollars.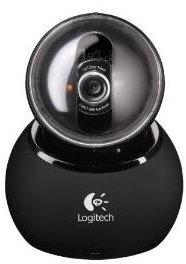 If professional-grade optics is what you need, then you can go with the QuickCam Orbit AF with its motorized pan and tilt camera. It retails for about $90 and has a Carl Zeiss lens, 8-MP camera, 720p HD video and autofocus. It is the most expensive model Logitech makes. For a higher quality picture, you may also consider the HD Pro Webcam C910, which has all the same features but also comes with a 10-megapixel camera and dual microphones for stereo sound input.
Microsoft Webcams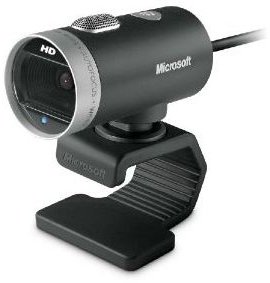 Microsoft also makes a line of web cameras. Except for a few high-end models, they do not offer the same image quality as Logitech. On the plus side, you can get the baseline Microsoft LifeCam VX-3000 for less than $20 on Amazon, although it only has a 1.3-megapixel camera, does not support HD and you have to focus the lens manually. They also offer several other models with the pitiful 1.3-MP camera at prices comparable to the far superior Logitech models. The more expensive models from Microsoft, such as the LifeCam Cinema, offer solid features such as 720p, a 5-MP camera and low-light corrective options. It retails for about $50 on Amazon.com.
While Microsoft does make plenty of models that can compete with Logitech, the majority of user reviews and ratings on sites like Amazon.com and Newegg.com tend to favor the Logitech cameras.
References